Whats good everyone! It's definitely been a while since I blogged, but I'm trying to get back to it. This past year has been a rough one, but has also humbled a young brother in such a way that I will forever be thankful for the struggle. Many may know some may not know, but last year during the process of obtaining my Masters in Social work, I became unemployed. It was a big change for your boy, because I was so used to working. It's a great feeling when you want something, you could go get it because you were in a place to do it. But I guess somewhere in there, God had to challenge me again just so I wouldn't forget where I came from. He pretty much said, "playtime is over, and if you want this Masters, you are gonna have to work for it and show me your faith in me." Being unemployed and being in a program that requires you to pretty much work full-time for free in those little things they call "internships" kinda makes it hard for you. Part time jobs were trash, and great opportunities would come, but I would have to choose it over finishing school because they wouldn't work with my schedule.
Frustration was an understatement in how I was feeling. When you are at your lowest, sometimes it seems like things go from bad to worse, but in going through this, I've learned some things and learned to appreciate the lessons from it. Sometimes setbacks are just the prelude for major shake backs. Here's a few things I took from this situation that I feel helped me grow as a person during struggle.
Appreciate the things you do have as well as the things you took advantage of. When you feel like you have lost everything, you forget the things that you do have at times. I may felt I lost a lot with being unemployed and in school, but I also had gained free time to make a change in my life. Time to evaluate whats next in life, what plans do I have for myself, or what do I want in life once its my time again. You really will recollect all the things you enjoy and appreciate them more now that you may not have the means to do indulge in them. I know I missed traveling and seeing new things the most. Also, Instead of focusing on all the things going wrong, focus on whats right. Also appreciate the people you have supporting you which leads to my next point.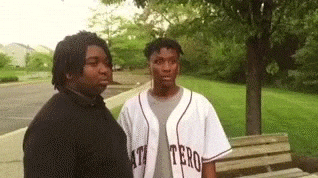 You learn who supports you and who is just there for the moments. When you on and popping, it seems like everyone is in your corner, but time ya money get funny, nobody is laughing with you. I owe it to my friends and family for keeping me sane and helping me out during this time and it's always important to have that support system when times get rough. Some people just not made to hold you up in times of need and are just there to soak in the good times. Sometimes you need that reminder of who is really there for you and who is not. Got to let some people disappear or chunk up the deuces

Sometimes during the setback, you find out who you are. I pretty much had the time to find out what I really wanted in life. I started to notice more about myself and the things that bother me or the things that made me happy. I learned my strengths and learned my weaknesses and addressed them properly. Self love is the best love, and knowing yourself is a part of that. It's important to realize and focus on your strengths when you are down, as you are the only person who can pull yourself out of situations you don't like.
Be productive. Sometimes, trying something new can help you grow. When you experience a let down or minor setback, trying something new can not only give you new outlooks on your future, but also take your mind off of things for a while. I know I got into making blogs and videos for a while and became interested in the city around me. That also led me to joining a podcast (NoFbRadio), and indulging more in my city's culture. It's never to late to try things, or follow dreams, or just to explore in order to find your niche or next opportunity. Keeping yourself busy is important, because you don't want to become lazy and stagnant. Sometimes you just got to take a chance and do it. SET GOALS!!!!!!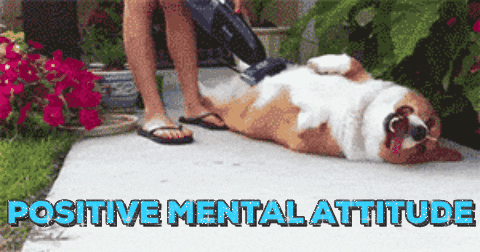 You have to speak positive vibes into your life. Positive vibes only may be a redundant phrase, but that's because it's the truth. Not only do you have to be positive, but you have to surround yourself in positivity. If you are spiritual or religious, this is the time to surround yourself in that environment. I know God held a brother down, when it seem like there was nothing, he turned nothing into something. Negative people, let them go and surround yourself with the people who speak positivity into your life.
Learning patience will reward you in the end. A part of being humble is to also be patient. Sometimes what you want isn't for you at the moment. Blessings have no time limit on when they come, and they might not come when you want them, but they will always be on time. The more anxious you get for change, its more than likely you will set yourself up for failure. Do all that you can do, and let outside forces work for you. If its meant to be and you have done all you possibly could, it will happen.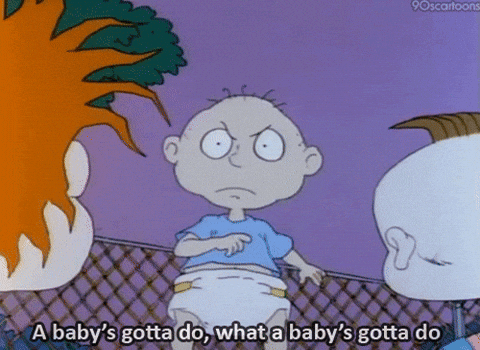 Sometimes, you just got to do what you have to do. The wise Tommy Pickles once said " A Baby's got to do, what a baby's got to do". This couldn't be more true, but we are grown so there is even more reason to just get on it. Once you can accept your position, figure out what you need, figure out your support system, and set a goal, its time to grind. You have to do things you don't want at times to get to where you want to be which requires patience and perseverance. When you know that you are doing all that you can, you are not to blame.
In conclusion, I know I had a setback that I wasn't quite used to and I had to learn how to deal with it in my own way. I Thank God for the friends and family that supported me throughout my test. Things are definitely looking bright as I did complete my Masters program, and I am currently studying for my license exam. I realized I had to go through something in order to obtain something of higher value. In the end, nothing that is really worth it, is easy to obtain! Failure only exist when you stop trying. Its not about how you fell down, it's how you get back up thats important!
"I may not have gone where I intended to go, but I think I have ended up where I intended to be." Douglas Adams